Our heroes want (and deserve) to be taken care of by trustworthy and caring medical professionals. As a sales agent, focus on the support side of our project, we can help them reach more or our Heroes using Geo-Fencing. (Look at our targeting groups available and explain the benefits to them.) 
*Mention not only Veterans but 1st Responders even Teachers that our Project helps provide resources for, using Geo-Fencing can help their company get the more exposure.
Read about the program for the Veterans which allows them to visit providers outside of the VA. This program is being extended and given more and more attention by the current administration. You can talk to doctors and other medical professional about their ability to apply to become one of these non-VA providers.
Physicians and Counselors
Do you currently work with many of our heroes (Veterans & 1st Responders)?

IF YES… That's great. We are looking for a supportive doctor/counselor who is comfortable working with our heroes (Veterans) and will provide them with the quality of care they deserve, we can help them reach more or our Heroes using Geo-Fencing. (Look at our targeting groups available and explain the benefits to them.)
IF NO… Many of our heroes want to find a doctor/counselor who will be supportive of their needs, and we would like to help make sure they know about you, we can help them reach more or our Heroes using Geo-Fencing. (Look at our targeting groups available and explain the benefits to them.)

We want to find supportive counselors who appreciate the troubles and life experiences our heroes have encountered, we can help them reach more or our Heroes using Geo-Fencing. (Look at our targeting groups available and explain the benefits to them.)

Did you know that many of our Veterans choose not to use their VA benefits, and having a doctor/counselor who will provide them with quality care and supports them would mean a great deal to them, we can help them reach more or our Heroes using Geo-Fencing. (Look at our targeting groups available and explain the benefits to them.)

(If VA or Medicaid approved) We can create a customized advertisement that proudly promotes that you work with and support your local area Veterans, we can help them reach more or our Heroes using Geo-Fencing. (Look at our targeting groups available and explain the benefits to them.)

Many of our heroes have lived through experiences that many of us cannot imagine. They deserve to be taken care of by a supportive and caring provider, and we hope that is you, we can help them reach more or our Heroes using Geo-Fencing. (Look at our targeting groups available and explain the benefits to them.)

When our heroes see that they are being catered to, they are more likely to open up and seek help. Our primary job is to find local businesses that support our heroes. When we find a company that truly wants to care for our heroes we are signing up an asset,

we can help them reach more or our Heroes using Geo-Fencing. (Look at our targeting groups available and explain the benefits to them.)
Health Insurers
Did you know that many of our heroes do not use their government health benefits? Many of our heroes choose to purchase their own health insurance so they have more control over their health services. We are looking for a quality insurer who will make sure our heroes are taken care, we can help them reach more or our Heroes using Geo-Fencing. (Look at our targeting groups available and explain the benefits to them.)
Health Clubs/Studios               
Our heroes like to stay fit and healthy. We are looking for a supportive health club to promote to local heroes where they can feel welcomed, we can help them reach more or our Heroes using Geo-Fencing. (Look at our targeting groups available and explain the benefits to them.)

Many of our younger Veterans want to keep their bodies in shape, and they want to join clubs/studios that will encourage them and be supportive of the sacrifices they have made, we can help them reach more or our Heroes using Geo-Fencing. (Look at our targeting groups available and explain the benefits to them.)

Do you offer First Responder/Veterans discounts?

IF YES…That's great, they definitely deserve it. We can help you get that information out in front of them, we can help them reach more or our Heroes using Geo-Fencing. (Look at our targeting groups available and explain the benefits to them.)
IF NO… Offering this demographic a discount is always a great business decision, because it has a hugely positive impact on your public profile as a company, we can help them reach more or our Heroes using Geo-Fencing. (Look at our targeting groups available and explain the benefits to them.)

(Yoga Studio) Do work with clients who may be recovering from surgery or other injuries? Many of our heroes' physicians recommend some light yoga coupled with physical therapy, and we are looking for a compassionate yoga studio to support their recovery, we can help them reach more or our Heroes using Geo-Fencing. (Look at our targeting groups available and explain the benefits to them.)
Physical Therapy               
Do you currently work with the VA?

IF YES… That is wonderful. Our Veterans deserve quality attention for all that they have done to secure our country. We are looking for a therapist like you, we can help them reach more or our Heroes using Geo-Fencing. (Look at our targeting groups available and explain the benefits to them.)
IF NO… Did you know that you can apply to become a non-VA provider and work with your local Veterans? We can send you some information about this program and we can help you promote your services directly to the Veterans in your area, we can help them reach more or our Heroes using Geo-Fencing. (Look at our targeting groups available and explain the benefits to them.)

Many of our Veterans have returned from service with devastating injuries, and we are looking for a quality, compassionate therapist to support them in their time of need, we can help them reach more or our Heroes using Geo-Fencing. (Look at our targeting groups available and explain the benefits to them.)
Medical Equipment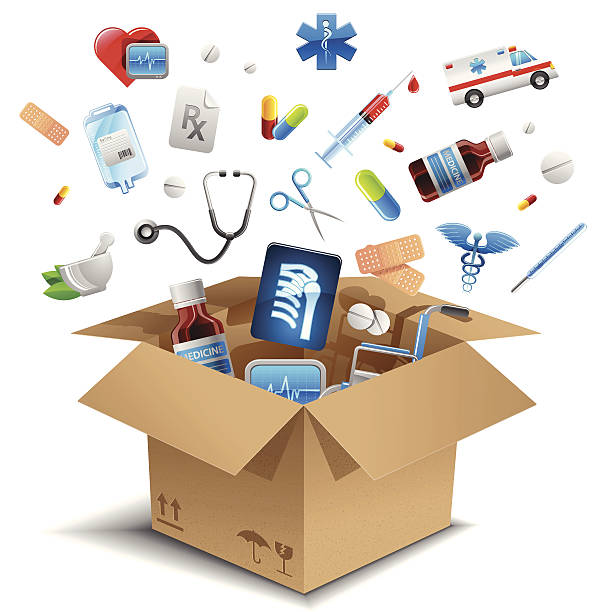 Do you offer discounts to our heroes (Veterans)?

IF YES…That's great, they definitely deserve it, we can help them reach more or our Heroes using Geo-Fencing. (Look at our targeting groups available and explain the benefits to them.)
IF NO… Offering this demographic a discount is always a great business decision, because it has a hugely positive impact on your public profile as a company, we can help them reach more or our Heroes using Geo-Fencing. (Look at our targeting groups available and explain the benefits to them.)

Many of our elderly heroes require periodic medical supplies, like catheters, insulin syringes, and oxygen. We are looking for a quality medical equipment company to promote and we are hoping to get your support for this project, we can help them reach more or our Heroes using Geo-Fencing. (Look at our targeting groups available and explain the benefits to them.)
Prosthetics/Hearing Aids
Do you work with the VA to help Veterans with prosthetic needs? Many times, veterans are given a choice of vendor, and we want to help make sure they know about you, we can help them reach more or our Heroes using Geo-Fencing. (Look at our targeting groups available and explain the benefits to them.)

Do you work with the VA to help Veterans with hearing loss? Many service men and women return from service with hearing problems and we are looking for a quality hearing aid provider to support their needs, we can help them reach more or our Heroes using Geo-Fencing. (Look at our targeting groups available and explain the benefits to them.)

Did you know that you can apply to be a direct provider for the VA? We can get that information to you and promote you as a Veteran Approved business, we can help them reach more or our Heroes using Geo-Fencing. (Look at our targeting groups available and explain the benefits to them.)